Find a Doctor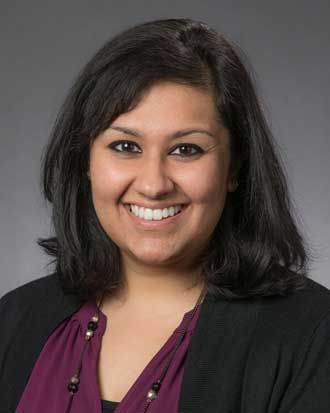 Tulika Ghosh, MD
Primary Care



Parking
Key

Hospital
Clinic

Urgent Care

Emergency Department
Personal Information
My husband and I are new to Washington and have been having a great time exploring the Seattle area!
Departments
Specialties
Primary Care, Internal Medicine
Education and Professional Achievements
Education
University of California Davis School of Medicine, Sacramento, 2013
Internship
Internal Medicine, Virginia Mason Medical Center, Seattle
Patient Ratings and Comments
Patient Ratings
All ratings are submitted by Virginia Mason patients and are verified by an independent, national patient survey company. Ratings are measured on a scale of 1 to 5 with 5 being the best score.
Learn about the ratings
.
All comments are submitted by Virginia Mason patients and are verified by an independent, national patient survey company. Patient comments are displayed in their entirety and patients are de-identified to protect confidentiality and privacy.
Learn about the comments
.
November 2017
-Dr. Ghosh is not my primary care provider, I was quite satisfied with care.
November 2017
I have had this invasive office procedure dozens of times and this was by far the best experience I have ever had. I will go back to this provider for all future procedures.
November 2017
Very good experience. No areas for improvement that I could identify in this visit. Keep up the good work.
November 2017
her bedside manner was fantastic!!
October 2017
This is my first time seeing this doctor. She was very professional, took her time, and didn´t rush me like other doctors have had in the past with Virginia Mason. She was very thorough in taking time to answer my questions and even got a 2nd opinion on the bumps in my throat. Thanks.
September 2017
Dr Ghosh was great. Super friendly and approachable. Understood all the concerns I had and addressed them immediately with tests and follow up questions. My wife also saw her and was equally pleased.
August 2017
Dr Ghosh was wonderful. She is. it my regular PCP, but I scheduled with her because she had availability on short notice. I am so happy I saw her - I would definitely recommend her to others and would use her again if/when unable to schedule with Dr Duze.
August 2017
I have the highest regard for Dr. Ghosh. I started with her last October following a traumatic injury and she was wonderful and very helpful to my son and husband who were trying to take care of me.
August 2017
Not my regular doctor but liked her a lot.
August 2017
I highly appreciate that Dr. Ghosh and Nurse Sue, are working with me to regain my optimum health and lower my medication as I follow through the instructions that the extend to me as apposed to them just wanting me to manage staying medicated with no regaining my health plan. I thank them in the highest.
July 2017
Dr Ghosh is awesome! im scared of doctors (to be honest) but she is extremely friendly and very clear when she talk
July 2017
She was fantastic and thought through the many possibilities bringing on my problems.
July 2017
I absolutely love Dr. Ghosh - she is thorough, friendly, approachable, and really cares about my health and happiness. I will absolutely be recommending her to friends and family, she is great!
June 2017
Good experience have confidence in Dr. Gosh
June 2017
Dr. Ghosh is a superb, professional, thorough and caring doctor. she spent a lot of time with me and I never felt rushed.
June 2017
I feel very comfortable about talking so h Dr Ghosh about anything. She always take the time to talk through and understand my concerns. I am very happy with her currently.
June 2017
Very impressive.
May 2017
Never been to this physician before - was very pleased and impressed.
May 2017
Dr Ghosh is the perfect example of what a health care provider should be: someone who listens, observes, and discusses her findings with the patient. This helps build an immediate trust, which is critical in a doctor/patient relationship.
April 2017
Fast and professional.
April 2017
I am so grateful to have found Dr. Ghosh. She is a top notch physician.
March 2017
Really liked Dr Ghosh. She seemed interested in learning about me and my health. She listened to my issues and discussed a plan of treatment.
March 2017
Dr. Ghosh has my highest respect! At our first patient/Doctor meeting, from her office side manner, I knew that she was serious about being a Doctor, who was serious about working with her patients to help us in being responsible in maintaining our "Overall Well Being"! She wasn´t the "Oh patient so-in-so, well you look well today, take 2 aspirins, let me give you a pat on your back, and I´ll see you in 3 month´s", Doctor! Dr. Ghosh is the "Real Deal" and yes, I will refer others to her as their personal health care provider!
March 2017
The Doctor did a wonderful job of listening to me and zeroing in on the real issue. I should have asked for help 3 weeks ago. Thank you.
March 2017
First meeting with new primary care provider - all signs are good, but I have a small sample to judge from.
March 2017
Dr. Ghosh was great! Very friendly and thorough.
February 2017
I fell in love with this doctor!!! She was amazing in how comfortable she made me feel and how easy she made the info to understand!!!!
February 2017
I am extremely happy with Dr. Ghosh. She is very thorough, attentive and efficient.
February 2017
She is very attentive and caring.
January 2017
this was the first visit with this Doctor. I was impressed with her concerns and her handling of all facets of establishing a basis for continued care.
January 2017
Dr Ghosh is a very good doctor, decisive and confident.
December 2016
I started coughing like crazy and asked for water. she ran and got me two cups of water from the water fountain. So kind of her.
December 2016
My first experience with Dr. Ghosh was very positive and met all of my expectations.
December 2016
Allowing my husband to be in the room during the exam was very comforting.
November 2016
I saw this provider just once, therefore I don´t know her very well. She appears to be very good.
October 2016
Dr. Ghosh´s immediacy to address my issues, have me considering switching to her as my primary care physician.
October 2016
Dr G was new to me and covering for Dr Bucher. Dr G was great! I felt as confident and cared for by her as I do Dr B!
October 2016
Dr. Yoshioka was away. This doctor was her substitute. She was excellent.
October 2016
I had a very good experience with Dr. Ghoshe
September 2016
Dr. Ghosh was very fast in following up on lab work and emails.
September 2016
I was a last minute appointment and my doctor was off. Dr Goesh was so kind and considerate. She cared about my issue and gave me great feedback. Really liked her.
September 2016
Pleasant to talk to, suggested something (non-medical) she thought might help.
September 2016
Dr. Ghosh took the time to listen to my history and I did not feel rushed. I feel very comfortable entrusting her with my care.
August 2016
she was excellent