Telehealth for Patients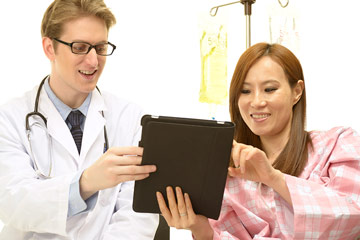 Why Telehealth?
Brings health care to where you are
Allows medical centers and hospitals better access to specialties
When seconds count, brings specialists to the bedside fast
Allows providers to be in more places efficiently
Provides coverage for a wide range of specialties, including:

Stroke
Inpatient and Ambulatory Neurology
Inpatient Speech Therapy
Electroencephalogram (EEG) Interpretation
Pulmonary Function Test (PFT) Interpretation
Medication Management
RN Neurological Education
Telehealth Tools
With many telehealth encounters, patients may have access to:
Virtual stethoscopes
Special cameras
Transmission of diagnostic results and images
Best-in-class secure video visits
Our Telehealth Team
Mariko Kita, MD
Anik Amin, MD
Lucas McCarthy, MD
Justin Stahl, MD
Fatima Milfred, MD
Kelvin Ma, MD
Steven O'Donnell, MD
Speech Therapists
Pharmacists
Pulmonary Function Test Adminstrators
Patient and Partner Stories
Patient Experience
At Virginia Mason, we are committed to providing a remarkable patient experience. By working collaboratively with referring physicians and community providers, our telehealth specialists provide seamless and exceptional care for patients that is convenient and easy to access.
Leader in Quality
Because of our teams' unwavering focus on our patients, we continue to receive recognition for excellence in quality and safety: In 2017 and 2018, Virginia Mason was named one of America's 50 Best Hospitals by Healthgrades, putting Virginia Mason in the top 1 percent of hospitals nationwide for consistent, year-over year, superior clinical performance across a broad spectrum of care.

For the 11th consecutive year, The Leapfrog Group named Virginia Mason a Top Hospital based on its evaluation of quality and safety at medical centers across the nation. We are the only hospital in the U.S. to be designated every year.
Remarkable people, remarkably cared for
Need medical attention but cannot leave home or it's the middle of the night? Virginia Mason Virtual Care Clinic is easy, fast and affordable. Caregivers are on call, via phone or video chat, 24/7 to treat minor or routine medical conditions like cold, flu, rash or infections. And no appointment is necessary.