Find a Doctor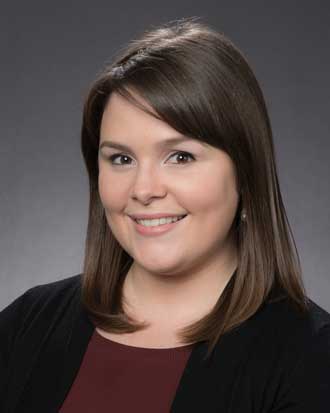 Sarah J. Shepherd, AuD, CCC-A
Cochlear Implantation



Parking
Key

Hospital
Clinic

Urgent Care

Emergency Department
Areas of Expertise
Sarah specializes in cochlear implant services, audiology and hearing aid services.
Departments
Specialties
Cochlear Implantation, Audiology, Hearing Aids
Board Certifications
Certification Clinical Competence in Audiology (CCC-A)
Education and Professional Achievements
Education
University of Washington, Seattle, 2013
Patient Ratings and Comments
Patient Ratings
All ratings are submitted by Virginia Mason patients and are verified by an independent, national patient survey company. Ratings are measured on a scale of 1 to 5 with 5 being the best score.
Learn about the ratings
.
All comments are submitted by Virginia Mason patients and are verified by an independent, national patient survey company. Patient comments are displayed in their entirety and patients are de-identified to protect confidentiality and privacy.
Learn about the comments
.
April 2018
*Sarah Shepherd was fabulous - very knowledgeable & helpful. Definitely made me feel more confident in my decision to pursue a cochlear implant.
November 2017
A fine experience. I´ll be seeing them again in a couple of weeks.
November 2017
I had an excellent experience with the technician who performed the hearing test - she was thorough, informative, clear & respectful. The audiologist I saw after, talked more about her children´s college experience than my _____ and _____ out of the room so quickly I didn´t realize we were done.
October 2017
Can´t say enough good things about Sarah, she listens and also communicates clearly. So professional!
September 2017
Excellent experience with Sarah Shephere.
September 2017
great service, knowledge and friendly
September 2017
She missed asking about accessories to the remote assistant - programmed. Will have to make 60 mile trip to correct when I can I am 83 years old.
July 2017
Sarah was wonderful with my father! She took all the time necessary to give him the best hearing, to explain further options & to insure he heard & understood -
May 2017
Sarah Shepherd, Au.D., CCC-A was extremely well versed and knowledgable. Courteous and confident, she helped me through a process that was both emotional and frustrating for me. She was wonderful to be with, gave me the best of care and understood what I was going through and what was needed. She was able to see me quickly and do the screen/test quickly and gave me every confidence that this would work out best. She provided me with copies of the charts I needed and included her card for reference so another care provider could speak to her directly if needed. She was great in every way!!
May 2017
The visit was a perfect experience!