Find a Doctor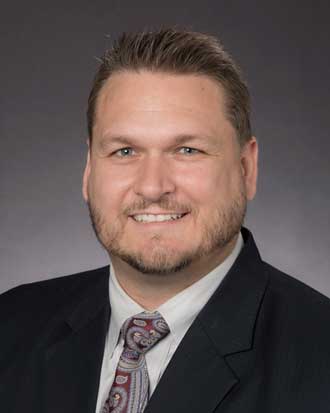 Orion B. Wells, MD
Family Medicine

Key

Hospital
Clinic

Urgent Care

Emergency Department
Areas of Expertise
Dr. Wells specializes in family medicine, preventive medicine and primary care.
Personal Information
Dr. Wells enjoys skiing, rowing, camping and spending time with family.
Departments
Specialties
Family Medicine, Preventive Medicine, Primary Care, Pediatrics
Board Certifications
American Board of Family Medicine
Education and Professional Achievements
Education
University of Washington School of Medicine, Seattle, 2014
Residency
Family Medicine, UW Medicine/VMC, Renton, 2017
Professional Activities and Awards
American Academy of Family Physicians
Society of Teachers of Family Medicine (STFM) Resident Teacher Award
John Dame Award for excellence in teaching
Roger Rosenblatt Family Community Medicine Award
Patient Ratings and Comments
Patient Ratings
All ratings are submitted by Virginia Mason patients and are verified by an independent, national patient survey company. Ratings are measured on a scale of 1 to 5 with 5 being the best score.
Learn about the ratings
.
All comments are submitted by Virginia Mason patients and are verified by an independent, national patient survey company. Patient comments are displayed in their entirety and patients are de-identified to protect confidentiality and privacy.
Learn about the comments
.
July 2018
I was seeing DR. Pittinger for many years. The change to DR. O. Wells has been seamlessly done. Both my wife and I feel we are in good hands with Wells
May 2018
I was a long time patient of Dr. Kim Pittenger, and was very pleased with my first visit with Dr.Wells
May 2018
This was our first appointment at Virginia Mason for my daughter and I was nervous about switching her PCP but I am glad I did! Dr. Wells was amazing and worked so well with my daughter. He made sure to include her in the conversations and made sure she understood the plan of care as well. I am just amazed with how friendly everyone is with Virginia Mason.
May 2018
Dr. Wells was on time, thorough, easy to talk to and all around an excellent physician.
April 2018
As this was my first time seeing Dr. Wells,my first impression was very good.
April 2018
Dr. Wells was fantastic!
April 2018
Dr. Wells was very friendly and did a thorough exam as needed for a physical. During the examination he sneezed into his hand and didn´t wash or sanitize his hands after but continued with the examination. Also if he would have been little careful of explaining side effects of a removal of lesion to us my son wouldn´t have freaked out. We had hoped of taking the lesion off during the visit. Unfortunately my son refuses to go in again for the removal.
April 2018
Very pleased with Dr. O Wells!
April 2018
wonderful experience with a doctor I had never seen before. kind, thorough, confident....very pleased. would highly recommend!
March 2018
After switching from a previous doctor I´d been using at that VM clinic for many many years, it is so refreshing to have a doctor that listens, doesn´t have their back to you the whole time, actually looks back through your history so you don´t have to repeat it all every visit like it´s brand new, doesn´t tune out when you´re trying to describe symptoms in detail, doesn´t just blow off concerns, answers questions precisely and thoroughly, doesn´t have body language that´s halfway turned toward the exit door the minute they feel they´re done (even if I don´t), and just generally conducts himself in a professional, clear, caring way. The dude abides.
March 2018
Dr Wells listened and HEARD me. I felt it was a partnership. I had confidence in him. I participated in the care plan. I have a lot of confidence in my own knowledge and approach, but need professional help outside what I know. I have confidence that Dr Wells´ knowledge and approach fits and supplements my own. I can work with him, to the extent that I asked for him to be my primary care provider.
March 2018
This is my first visit to Dr. Wells following a long-term relationship with Dr. Pittenger. I am very pleased and am looking forward to developing an ongoing relationship with Dr. Wells, but confidence and recommendations will require time.
February 2018
All is good at VM
January 2018
I´m a relatively new physician as well, and former fellow at Virginia Mason, and I was very impressed with my care under Dr. Orion Wells. I would recommend him to friends and family without hesitation.
December 2017
Dr. Wells is awesome. He showed real empathy to the issue I was facing.
November 2017
Calm and friendly yet very professional.
November 2017
I am extremely please to have switch PCPs to Dr Orion Wells. He was very kind and provided plenty of attention to my concerns. He took the time to explain well everything and overall was outstanding. I highly praise his level of care to patients.
November 2017
MD was excellent - I work at VM and I was 100% impressed with his care for my son.