Find a Doctor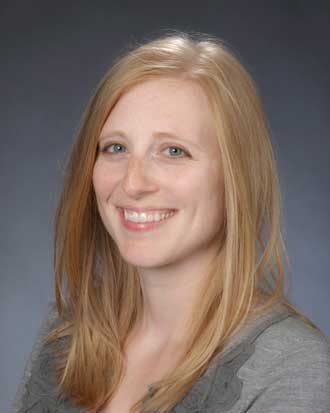 Monica Waldie, MD
Internal Medicine



Parking
Key

Hospital
Clinic

Urgent Care

Emergency Department
Areas of Expertise
Internal medicine, primary care, women's health
Special Interests
Dr. Waldie specializes in internal medicine and primary care.
Personal Information
Dr. Waldie likes skiing, singing and spending time with family.
Departments
Specialties
Internal Medicine, Primary Care
Board Certifications
American Board of Internal Medicine
Education and Professional Achievements
Education
Creighton University School of Medicine, Omaha, Neb., 2012
Internship
Virginia Mason, Seattle, 2012
Residency
Virginia Mason, Seattle, 2015
Patient Ratings and Comments
Patient Ratings
All ratings are submitted by Virginia Mason patients and are verified by an independent, national patient survey company. Ratings are measured on a scale of 1 to 5 with 5 being the best score.
Learn about the ratings
.
All comments are submitted by Virginia Mason patients and are verified by an independent, national patient survey company. Patient comments are displayed in their entirety and patients are de-identified to protect confidentiality and privacy.
Learn about the comments
.
July 2018
Dr. Waldie was very patient, courteous and a good listener. She explained everything well and is a dedicated professional who appears to take her patients welfare to heart.
May 2018
Dr. Waldie was very attentive and listened to my concerns with great care. Agreed with the doctor´s recommendation to see a physical therapist first.
May 2018
*Dr. Waldie also assisted me w/a living will because it was my first surgery & I asked for a living will form.
April 2018
Dr Waldie is a wonderful provider. She listens to me with true interest, and looks me in the eye, rather than at the computer. Even though I am an RN at VM, Dr Waldie does not presume that I know everything, nor does she dismiss my problems. I love her as a provider. I know that she REALLY cares about me, not only as her patient, but as a person too.
February 2018
pleased with the treatment received
February 2018
Overall great experience.
January 2018
My experience with Dr. Waldie and her nurse was positive. Both are caring and easy to communicate with. Dr. Waldie´s explanation of her concern(s) was easy to understand and made sense. She´s a fantastic doctor!
January 2018
Dr. Waldie is one of the best primary care doctors I have had. Dr. Waldie is very professional, thorough and courteous and always attentive to my medical needs and/or concerns. Dr. Waldie, in my opinion, has also gone above and beyond in terms of addressing my mental health care concerns because she recently scheduled a phone appointment with me to discuss my current mental health concerns as well as followed-up on the MyVirginiaMason portal. Dr. Waldie has had a quick turn around time too in terms of responding to my messages on the MyVirginiaMason portal.
January 2018
Really liked her and appreciated her practical advise. Wish she would visit Lynnwood so I could have her for my doctor.
December 2017
I made a list of my medical concerns to go over with Dr. Waldie. She addressed everyone them.
November 2017
She´s super awesome. Very thoughtful, present, and friendly!
November 2017
The doctor was great. My one complaint was I felt a little reprimanded because I wasn´t using birth control, and I wasn´t interested in starting birth control.
November 2017
I can not recommend Dr. Waldie enough. She listens, cares, and finds the best solution.
October 2017
Monica Waldorf is terrific!
October 2017
I was unable to get into Dr. Bailey, my primary care doctor. I was, however, very satisfied with the care I received from Dr. Waldie.
September 2017
Great experience!
August 2017
great experience, care provider was friendly, helpful, and everything I was looking for
August 2017
Dr. Waldie has been very knowledgeable and caring. She has net my expectations.
August 2017
Dr. Waldie is great. Very happy to have her as my primary care physician!!
August 2017
Dr. Waldie is an Amazing Doctor. She is respectful, kind, and compassionate!!! She is also very caring! I Love Dr. Waldie!!! I would definitely recommend her to my family and friends.
August 2017
Dr. Waldie was knowledgable, Confident, and kind.
August 2017
This was the 2nd time I´ve seen Dr. Waldie for my yearly check-up. I felt she was much more thorough than last years appt. She spent time explaining things & seemed determined to help me with my medical concerns.
June 2017
I left with no information about next steps. After the appointment when I read the doctor´s notes in the online portal they had information she hadn´t conveyed to me.
May 2017
all time spent inputting data in computer. little personal or eye contact. felt somewhat impersonal, although mostly seemed like it was due to time pressure
May 2017
My Dr. (Monica Waldie) is the best.
May 2017
Monica Waldie is super friendly and put me at ease even when I had to ask awkward questions.
May 2017
Dr. Waldie has a wonderful bed side manner. After my first appointment with her, I felt comfortable enough to ask her about my colon health. I also scheduled an appointment to see her, a month after my first appointment.
May 2017
Excellent patient interaction.
May 2017
I really Love Monica Waldie. she is an excellent doctor!!!! I was in the Hospital for four months. I was placed in her care and she became my General Physician. she is Amazing! Dr. Waldie is Compassionate, Kind, Caring, Respectful, & Knowledgeable. I feel that she genuinely cares for my health. She is always willing to listen and offer different options for my health care. I am very Happy to have Dr. Waldie as my General Physician.
April 2017
The doctor was very personable and knowledgeable. She listened to my concerns and followed up with other testing.
March 2017
Dr. Waldie is a great doctor with excellent bedside manner, and she always seems enthusiastic about providing care to her patients. I´ve recommended her to friends and will continue to do so.
March 2017
Dr. Waldie did a great job explaining the different treatment options and opening up the discussion to see which route would be best for me.
February 2017
Excellent staff.
February 2017
This doctor is great. Showed interest on every question.
February 2017
She is not my primary care provider, but she is my Mom´s. I felt in very good hands
February 2017
Love Doc Waldie. She listens and takes time to discuss issues with you.
February 2017
I came in for help with a 3 day migraine. Dr. Waldie decided more tests needed & sent me for MRI which showed a stroke. She met again & gave me a thorough explanation & showed MRI results then next stages. Caring & compassionate.
January 2017
Dr. Waldie spent time with me and I didn´t feel rushed.
January 2017
Nice doc, thoughtful listener, I will return and recommend to others.