Find a Doctor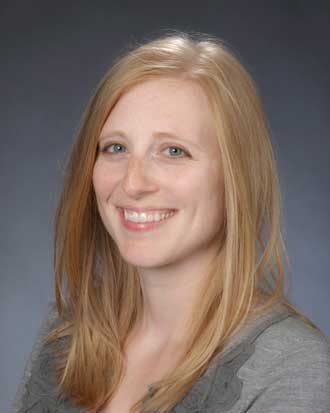 Monica Waldie, MD
Internal Medicine



Parking
Key

Hospital
Clinic

Urgent Care

Emergency Department
Areas of Expertise
Internal medicine, primary care, women's health
Special Interests
Dr. Waldie specializes in internal medicine and primary care.
Personal Information
Dr. Waldie likes skiing, singing and spending time with family.
Departments
Specialties
Internal Medicine, Primary Care
Board Certifications
American Board of Internal Medicine
Education and Professional Achievements
Education
Creighton University School of Medicine, Omaha, Neb., 2012
Internship
Virginia Mason, Seattle, 2012
Residency
Virginia Mason, Seattle, 2015
Patient Ratings and Comments
Patient Ratings
All ratings are submitted by Virginia Mason patients and are verified by an independent, national patient survey company. Ratings are measured on a scale of 1 to 5 with 5 being the best score.
Learn about the ratings
.
All comments are submitted by Virginia Mason patients and are verified by an independent, national patient survey company. Patient comments are displayed in their entirety and patients are de-identified to protect confidentiality and privacy.
Learn about the comments
.
October 2017
Monica Waldorf is terrific!
October 2017
I was unable to get into Dr. Bailey, my primary care doctor. I was, however, very satisfied with the care I received from Dr. Waldie.
September 2017
Great experience!
August 2017
great experience, care provider was friendly, helpful, and everything I was looking for
August 2017
Dr. Waldie has been very knowledgeable and caring. She has net my expectations.
August 2017
Dr. Waldie is great. Very happy to have her as my primary care physician!!
August 2017
Dr. Waldie is an Amazing Doctor. She is respectful, kind, and compassionate!!! She is also very caring! I Love Dr. Waldie!!! I would definitely recommend her to my family and friends.
August 2017
Dr. Waldie was knowledgable, Confident, and kind.
August 2017
This was the 2nd time I´ve seen Dr. Waldie for my yearly check-up. I felt she was much more thorough than last years appt. She spent time explaining things & seemed determined to help me with my medical concerns.
June 2017
I left with no information about next steps. After the appointment when I read the doctor´s notes in the online portal they had information she hadn´t conveyed to me.
May 2017
all time spent inputting data in computer. little personal or eye contact. felt somewhat impersonal, although mostly seemed like it was due to time pressure
May 2017
My Dr. (Monica Waldie) is the best.
May 2017
Monica Waldie is super friendly and put me at ease even when I had to ask awkward questions.
May 2017
Dr. Waldie has a wonderful bed side manner. After my first appointment with her, I felt comfortable enough to ask her about my colon health. I also scheduled an appointment to see her, a month after my first appointment.
May 2017
Excellent patient interaction.
May 2017
I really Love Monica Waldie. she is an excellent doctor!!!! I was in the Hospital for four months. I was placed in her care and she became my General Physician. she is Amazing! Dr. Waldie is Compassionate, Kind, Caring, Respectful, & Knowledgeable. I feel that she genuinely cares for my health. She is always willing to listen and offer different options for my health care. I am very Happy to have Dr. Waldie as my General Physician.
April 2017
The doctor was very personable and knowledgeable. She listened to my concerns and followed up with other testing.
March 2017
Dr. Waldie is a great doctor with excellent bedside manner, and she always seems enthusiastic about providing care to her patients. I´ve recommended her to friends and will continue to do so.
March 2017
Dr. Waldie did a great job explaining the different treatment options and opening up the discussion to see which route would be best for me.
February 2017
Excellent staff.
February 2017
This doctor is great. Showed interest on every question.
February 2017
She is not my primary care provider, but she is my Mom´s. I felt in very good hands
February 2017
Love Doc Waldie. She listens and takes time to discuss issues with you.
February 2017
I came in for help with a 3 day migraine. Dr. Waldie decided more tests needed & sent me for MRI which showed a stroke. She met again & gave me a thorough explanation & showed MRI results then next stages. Caring & compassionate.
January 2017
Dr. Waldie spent time with me and I didn´t feel rushed.
January 2017
Nice doc, thoughtful listener, I will return and recommend to others.
December 2016
My doctor was great.
December 2016
Dr. Waldie was very cordial and professional and at the same time talked in a language I could understand. Being a relatively new practicing physician, her approach and answers to my questions was outstanding. Yep, I would recommend her to someone looking for a physician.
November 2016
She is seriously a gem! I hate going in to see a doctor, because of wait times and lack of empathy. Dr. Waldie sat me down next to her and talked with me about my health concerns. I felt like a person she cared about not a patient. She was very thorough and asks a ton of questions to make sure I was taken care of. I highly recommend her!
November 2016
Ms Waldi listened to my issues with previous drugs and offered alternative medications, a plan to ensure that these new medications were effective and tolerated well by me without the problems which I experienced and was ignored in the past. I believe my wife will also opt to change her PCP to Ms Waldi as well.
November 2016
Dr. Waldie is excellent!
November 2016
My condition is still a mystery. I have so many unexplained conditions and symptoms but I have no diagnosis for any of them.
November 2016
Very good overall experience.
October 2016
I was very comfortable speaking with my doctor. I will definitely want them to be my PCP.
August 2016
i did not receive a full physical even I had requested it on my paperwork.
July 2016
Dr. Waldie took time to go over specific things with me. I didn´t feel rushed. She offered many suggestions and seemed honestly concerned with finding a cure to my problems.
June 2016
They are consistent & dependable.
June 2016
Dr. Waldie was so patient with my questions and answered my questions completely. She is such a compassionate doctor, and spent a perfect amount of time with me. I will definitely be seeing her again.
April 2016
This was a new primary care physician visit. I plan on keeping her as my physician.
March 2016
I have recommended Dr. Walde to coworkers and one went and loved her too!
February 2016
A good and effective doctor. Many thanks.
January 2016
All staff members at VM very good.