Find a Doctor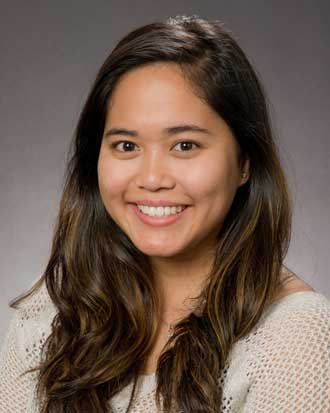 Lorifel Y. Nabong, PharmD, BCACP
Pharmacy



Parking
Key

Hospital
Clinic

Urgent Care

Emergency Department
Areas of Expertise
Lorifel specializes in pharmacy, neurology, pain management, and medication therapy management.
Departments
Specialties
Pharmacy
Board Certifications
Board certified ambulatory care pharmacist
Education and Professional Achievements
Education
Doctor of Pharmacy, Washington State University, Spokane, 2014
Residency
Pharmacy Residency, Virginia Mason, Seattle, 2015
Patient Ratings and Comments
Patient Ratings
All ratings are submitted by Virginia Mason patients and are verified by an independent, national patient survey company. Ratings are measured on a scale of 1 to 5 with 5 being the best score.
Learn about the ratings
.
All comments are submitted by Virginia Mason patients and are verified by an independent, national patient survey company. Patient comments are displayed in their entirety and patients are de-identified to protect confidentiality and privacy.
Learn about the comments
.
July 2018
the pharmacist was great!
June 2018
Lorifel made me feel at ease. She made a lot of effort to help me obtain my medication. She explained everything patiently and clearly. She is great at working with people.
June 2018
I consistently recommend Virginia Mason Clinics to others because of the high quality of care I have received for the past 17 years!
June 2018
Lauri - the pharmacist we talked to - was absolutely top notch. She spent considerable time discussing the possible side effects and drug interactions that were possible with the new prescription. More than helpful in all regards.
May 2018
Having *Lori´s contribution of pharmaceutical expertise to care team is a benefit to patient, care providers & drs. prescribing, *Lori listens well & is excellent at putting components together.
April 2018
*Lori was great! *Dr. Kira and her medical staff are ALWAYS wonderful.
April 2018
This care provider is in a tough situation, dealing with chronic pain patients who are being forced to lose medication they need. She handles it with grace even thought it has to be extremely difficult & admire her.
March 2018
can´t say enough about the awesome staff at Virginia Mason
March 2018
Overall, all staff seemed genuinely happy to be there. They all went out of their way to show kindness. Lori took the time to answer my questions about Dr. Babington´s departure because I never got a letter that he was leaving. Lori was able to answer my questions about meeting my new doctor and renewing my prescriptions and helping me set up a time to meet my new doctor. I want her to know I appreciate her kindness.