Find a Doctor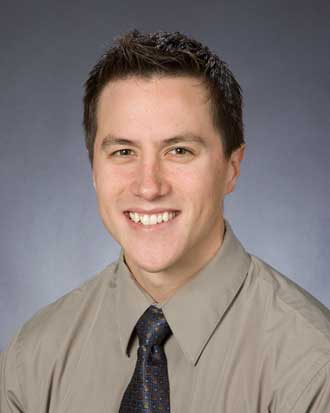 Jordan Chun, MD
Sports Medicine




Parking
Key

Hospital
Clinic

Urgent Care

Emergency Department
Special Interests
Non-operative management of musculoskeletal issues; Preventive health (exercise and fitness); Primary-care issues as they relate to athletes and active individuals such as exercise-induced illness/injury (concussion, heat illness) and chronic disease management in active lifestyles (diabetes, asthma); Evidence-based medicine
Personal Information
Dr. Chun enjoys all sports, regular exercise, surfing, traveling, and spending time with family and friends.
Departments
Specialties
Sports Medicine
Board Certifications
American Board of Family Medicine, Certificate of Added Qualification in Sports Medicine
Education and Professional Achievements
Education
University of Washington School of Medicine, Seattle, 2003
Internship
Family Medicine, Group Health Cooperative, Seattle, 2004
Residency
Family Medicine, UCLA/Santa Monica, Los Angeles, 2006
Fellowships
Primary Care Sports Medicine, University of Washington, Seattle, 2007
Professional Activities and Awards
Dr. Chun is the head team physician for the Seattle Storm.
American Medical Society for Sports Medicine (AMSSM)
American Academy of Family Physicians (AAFP)
Patient Ratings and Comments
Patient Ratings
All ratings are submitted by Virginia Mason patients and are verified by an independent, national patient survey company. Ratings are measured on a scale of 1 to 5 with 5 being the best score.
Learn about the ratings
.
All comments are submitted by Virginia Mason patients and are verified by an independent, national patient survey company. Patient comments are displayed in their entirety and patients are de-identified to protect confidentiality and privacy.
Learn about the comments
.
August 2017
Dr. Chun is awesome
July 2017
Dr. Chung has always demonstrated excellence, and concern for my healthcare,Dr. Chung is a remarkable doctor .
July 2017
excellent visit. thorough and understandable diagnosis. took all the time needed to answer my questions. dr chun very personable. exceeded my expectations.
July 2017
Dr. Chun was a great communicator about my problem. I feel we worked together as a team to make a plan on how to proceed. He also said, if the plan wasn´t working to come back. Stressed not to wait months, we need to make revisions to the plan. I was really impressed with that suggestion. :) :) I usually would wait about a year on trying to figure it out on my own.
July 2017
he fixed my sons broken wrist and had helped me with my wrist issues. very knowledgeable physician
June 2017
The staff made me feel at home
June 2017
Dr. Chun fully understood the condition and the effects of the care being provided.
May 2017
Dr. Chun is wonderful. He explained everything to me. Very caring dr.
May 2017
Dr. Chun is professional, caring, and motivating!
April 2017
Bedside manner was presumptive and brisk. Provider did not ask questions about physical therapy and patients progress.
April 2017
There should be a box for "EXCELLENT" Id say Dr Chun deserves better than "Very Good"
April 2017
Expertise, compassion, and professionalism - it is easy to find one of these qualities in a medical doctor but rare to find all three. Dr. Chun is rare.
April 2017
I like that Dr Chun is very direct with comments and explanations. Also, he really encourages me to keep working to maintain desired activities.
April 2017
Dr. Chun is very personable and professional.
April 2017
Dr. Chun treated me like a human being and did not rush the visit.
April 2017
Dr Chun was wonderful... knowledgeable, patient, great bedside manner.
April 2017
Dr. Chun was very easy to talk to and explained all that he did and the hopeful outcome. Treated me with respect.
April 2017
I just love my doctor Dr. Chun!!!!
April 2017
Dr Chunk was professional, explained possible future care we inquired about. he was friendly and he was thorough with treatment and care.
March 2017
Best Ortho Doc, I´ve ever been to!
March 2017
I have already recommended Dr Chun
March 2017
excellent excellent
February 2017
Dr. Chun was efficient yet thoughtful in answering my concerns and questions. The doctor and his physician assistants were good at following up with me by phone when I called for assistance and referrals.
February 2017
I was sure that I had something major wrong with my hip. Dr. Chun explained bursitis and the possibilities of how that happened, given the work I´d been doing on my knees. Was very thankful he explained all of that to me. I would highly recommend him.
January 2017
He was great! Really good advice on at home PT - already feeling better.
January 2017
Dr. Chun is the perfect model of the ideal physician for sports medicine - on this visit I asked my husband to join me to have the opportunity to meet and observe the style of care provided by Dr. Chun because I am recommending my husband see him for sports and fitness maintenance care.
January 2017
An excellent practitioner, to the best of my capacity to judge. Will certainly use Jordan´s services again if needed, and have already recommended him to others, in my family and otherwise.
January 2017
I have been seeing Dr. Chun for several years and am very pleased with him as a care provider.
December 2016
Dr. Chun is EXCELLENT!
November 2016
I have recommended this doctor 4 times.
November 2016
Dr. Chun is a great doctor and he´s a very nice person also.
October 2016
Dr. Chun was great! I would give him an A+ in caring, in knowledge and in skill.
October 2016
I can´t express deeply enough how much I enjoyed the service given by Dr. Chun. He was awesome. Great listener, answered all my questions and treated my ailment with care and excellent service. He is a great asset to the Virginia Mason medical staff.
October 2016
Dr. Chun is an incredible Doctor. He takes time to get to know you and actually listens. He has given me great advise that has really changed the way I look at certain situations. I highly recommend him. If you want a doctor that is caring, compassionate and does not rush - Dr Chun is the one! The BEST!
October 2016
Love the guy. Would marry him if possible, but my wife and children might object....
October 2016
Great service - very professional.
August 2016
Dr. Chun provided a clear assessment and advice on how to deal with my condition. I was extremely pleased with the care provided.
August 2016
The doctor explained my condition very well. I trust him with his knowledge & skills of treating my problem. He is also friendly. I like him as my orthopedic doctor.
July 2016
Dr. Chum is terrific! His diagnosis and treatment plan has fixed the problem already!
July 2016
Loved Dr. Chun´s explanations - used a model with physics, which really boosted my confidence in his competence.
June 2016
This was the 1st time I was seen by Dr. Chun, and I was very impressed. Felt I was in good hands.
June 2016
Dr. Jordan Chun is a very pleasant doctor. He listens to all my questions and always show concern. I will keep him as my doctor and will never go to another provider.
June 2016
Dr. Chun was very caring and kind, thorough & willing to take time to explain options, etc.
June 2016
Would see Dr. Chun again - but hopefully I won´t have to!
June 2016
Dr. Chun has always done an excellent job taking care of my knees!
May 2016
I had a very good experience with Dr. Chun and learned a lot about my condition and prognosis.
May 2016
Just met Dr. Chun, so need to get to know him better to really rate confidence.
April 2016
Dr Chun does an excellent job of explaining every procedure.
March 2016
He was perfectly pleasant, but didn´t seem to take that much time with me. He could have been in a rush or my ailment truly might not have been that bad. I´m not sure.
March 2016
Dr Chun is affable,competent, and empathetic
January 2016
I have a GREAT relationship with Dr. Chun. I feel the advice and care I get from him is specific and unique to my active (hard on my body) lifestyle.