Find a Doctor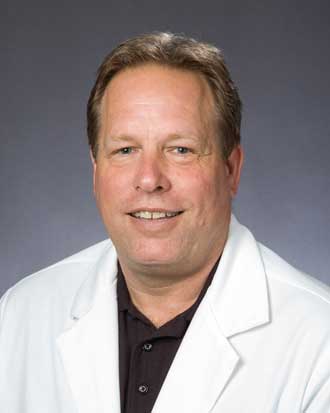 James Holm, MD, FACP, FACEP , FUHM
Hyperbaric Medicine



Parking
Key

Hospital
Clinic

Urgent Care

Emergency Department
Areas of Expertise
Decompression illness, iatrogenic gas embolism, carbon monoxide poisoning, and treatment of chronic radiation tissue injury with hyperbaric oxygen therapy.
Special Interests
Hyperbaric medicine and undersea medicine, treatment of delayed radiation injury with hyperbaric oxygen, treatment of carbon monoxide poisoning, treatment of decompression sickness and gas embolism
Personal Information
Dr. Holm grew up in Southern California and became a certified SCUBA diver in 1969 at the age of 13. He became a SCUBA Instructor in 1978, while in college at University of California, Santa Barbara, and taught diving in California and Grand Cayman Island. He is still an active diver and enjoys underwater photography and videography.
Departments
Specialties
Hyperbaric Medicine
Board Certifications
American Board of Internal Medicine American Board of Emergency Medicine Board Certified, subspecialty, Undersea & Hyperbaric Medicine
Education and Professional Achievements
Education
Georgetown University School of Medicine, Washington, D.C., 1985
Residency
Internal Medicine and Emergency Medicine, Northwestern University School of Medicine, Chicago, Ill., 1989
Professional Activities and Awards
Fellow, American College of Physicians (FACP)
Fellow, American College of Emergency Physicians (FACEP)
Fellow, Undersea and Hyperbaric Medical Society (FUHM)
Craig Hoffman Memorial/Charles W. Shilling Award (UHMS 2013)
Virginia Mason's Medicine "Top 10 Best Teachers": 2011, 2014
Patient Ratings and Comments
Patient Ratings
All ratings are submitted by Virginia Mason patients and are verified by an independent, national patient survey company. Ratings are measured on a scale of 1 to 5 with 5 being the best score.
Learn about the ratings
.
All comments are submitted by Virginia Mason patients and are verified by an independent, national patient survey company. Patient comments are displayed in their entirety and patients are de-identified to protect confidentiality and privacy.
Learn about the comments
.
May 2018
I had trouble with nausea for a few weeks. *Dr. Holm was very helpful and follow up. I saw him after every 5 sessions which was lovely.
December 2017
Gave me a mini physical for every visit. If I was uncomfortable they always took care of me. I saw my doctor every other day. I felt very confident.
December 2017
Excellent dr.
November 2017
He is the department head, & diver & long time instructor. Thorough, answered all questions, clearly & waited for the follow up questions. We spent the time necessary, & sent me the findings within 2 days! All around, pretty amazing! 8. Thorough, not in a rush.
October 2017
Both Dr. Holm and resident and nurse spent an enormous time with me explaining the oxygen treatment. I was very informed by the time I started.
July 2017
Dr. Holm´s is a great doctor.
May 2017
Dr. Holm was incredible in taking care of me & explaining driving with my heart condition. it is follow up information was transparent & thorough. His style was perfect for what we needed.
March 2017
Very professional service.
January 2017
He was extremely professional and very nice.
January 2017
All contact was friendly, informative and anticipated my concerns.