Find a Doctor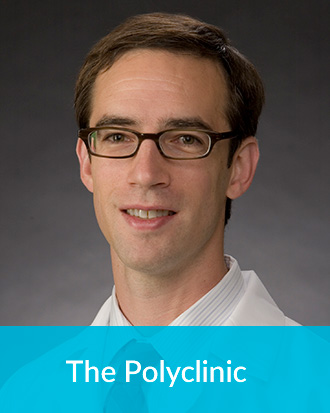 Jad Swingle, MD
Community Provider - Cardiology




Parking
Key

Hospital
Clinic

Urgent Care

Emergency Department

Pharmacy
Areas of Expertise
Primary Locations

The Polyclinic Madison Center
904 7th Ave.
Seattle, WA 98104
As a Virginia Mason community provider, Dr. Swingle's practice includes all areas of heart disease. He specializes in the diagnosis and management of all cardiac arrhythmias. He has specialty training in catheter ablation of arrhythmias and implantation of pacemakers for slow heart rhythms, specialized pacemakers to treat congestive heart failure and defibrillators. Dr. Swingle has a particular interest in the catheter ablation of atrial fibrillation.
Departments
Specialties
Community Provider - Cardiology
Board Certifications
American Board of Internal Medicine, Subspecialty Cardiovascular Medicine, Subspecialty Clinical Cardiac Electrophysiology
Education and Professional Achievements
Education
Loyola University, New Orleans, La.
Internship
University of Wisconsin, Madison
Residency
University of Wisconsin, Madison
Fellowships
Cardiology and Interventional Cardiac Electrophysiology, New York University
Patient Ratings and Comments
Patient Ratings
All ratings are submitted by Virginia Mason patients and are verified by an independent, national patient survey company. Ratings are measured on a scale of 1 to 5 with 5 being the best score.
Learn about the ratings
.