Internal Medicine Residency
"We create tailored experiences to develop exceptional physicians, fulfilled individuals, and innovative leaders."
The Internal Medicine Residency Program at Virginia Mason offers an academically rigorous education in a nationally recognized community hospital. Our residency combines team-based learning with one-to-one mentorship activities and allows residents the flexibility to pursue their individual interests.
Message from the Program Director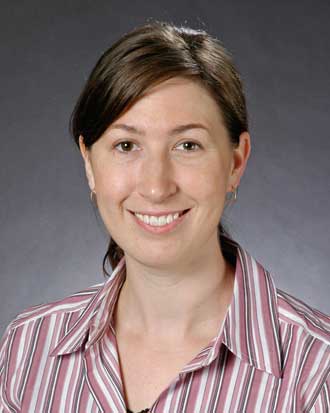 Greetings,
We are thrilled to share our leadership transition plan with you. On Jan. 1, 2019, after serving as the Program Director for 10 fulfilling years, Dr. Calderon will be passing the baton to Dr. Brandee Grooms. Dr. Grooms brings a wealth of experience as a former chief resident, an instrumental faculty member in our medical student program, and a driver of faculty development in the Section of Hospital Medicine. The purpose of our program will remain crystal clear: we develop exceptional physicians, fulfilled individuals and innovative leaders. We accomplish this by creating tailored experiences that match our trainees' needs for success.
First and foremost, we will train you to be an exceptional physician. You will become one by practicing and providing exceptional care. The care you provide in the program where you train will undoubtedly impact the care that you provide in your future career. Since we know that variation exists in health care, it is imperative that you know the important clinical outcomes associated with your future residency program, because you will mirror those outcomes. The Dartmouth Institute has compiled publically-available data from 236 teaching hospitals across 20 indicators for end-of-life care, management of chronic illness, quality and patient experience. In our review, across these 20 indicators, Virginia Mason ranks in the top 10. Largely, this is the care provided by our residents and certainly the environment of care in which our residents train. We have every confidence that this will be the care our graduates provide as exceptional physicians.
How are you going to be a fulfilled individual? We want our residents to learn how to live a fulfilled life. Your career in medicine may last more than 35 years. How will you be sustained in your career? Do you know how you will find joy in your work? Do you have the skills to bounce back so that a hard day doesn't become a bad day? Our program values growth mindset and wellness in our residents. As such, our program is designed to provide residents time for sleep. Healthy food options are available on site for residents regardless of their work shift. We support mindfulness by providing residents protected time to develop their own practices. If we are to meet the needs of our nation, we need every physician practicing to avoid burnout and find fulfillment.
Finally, we provide opportunities for residents to learn and practice improvement using the internationally-recognized Virginia Mason Production System (VMPS). VMPS is our quality improvement system. In a changing, dynamic health care environment, our residents engage in change and learn how to improve care for our patients while making the work sustainable for everybody involved. Virtually every medicine resident since 2008 has participated in an improvement event during their training, and all of them are integrated into improvement work of the residency. Our graduates have a skill set that is increasingly sought by their future employers and fellowship programs. They are innovative leaders and positive agents of change wherever they go.
Welcome to Virginia Mason. We hope to bring out the best in you by creating for you a tailored experience to develop you into an exceptional physician, fulfilled individual and innovative leader.
Alvin Calderon, MD, PhD, FACP, Program Director
Brandee Grooms, MD, FACP, Incoming Program Director
---
Message from the Chief Medical Residents
Hello and welcome!
We are proud to be the Chief Medical Residents for 2018-2019 and are thrilled by your interest in our program. Virginia Mason is a unique place to train – we embrace the close relationships and collegial atmosphere of a community program while offering ample academic opportunity and unparalleled quality improvement exposure in the heart of Seattle. Our residency culture emphasizes patient-centered care and personal development with broad support throughout the organization.
Virginia Mason is a tertiary referral center for patients in the greater northwest region including eastern Washington, Idaho, Montana and Alaska. We work in multiple outpatient practice settings through Virginia Mason satellite clinics and through our partnerships with organizations like King County Public Health and Providence. As a result, we are privileged to care for a wide range of medically and socio-economically diverse patients.
We prepare our residents to succeed in any area of medicine, including primary care, hospital medicine and subspecialties. Whether you're excited to join our Leadership in Quality Improvement Pathway, passionate about teaching medical students, or interested in focused experience in a specialty area of interest, our excellent faculty are dedicated to helping the program serve you and your goals. You'll also contribute to the continual growth of the program by participating in quality improvement teams and testing new ideas throughout the organization.
Above all, we support the growth of our residents not only as physicians, but as individuals. By dedicating time to discussion of topics like growth mindset, the science of habit formation, cognitive biases, stress-reduction techniques, and developing a personal mission statement, we're proud to maintain an ongoing dialogue about how we can sustainably grow into our best selves. We're also fiercely protective of time away from the hospital and believe part of the residency experience should include time with loved ones, quality sleep, and opportunities to explore and enjoy the wonders of the Pacific Northwest.
We are honored by your interest in the Virginia Mason Internal Medicine Residency program and we look forward to meeting you! Feel free to follow us on Instagram under VMIMR, or checkout our latest conferences and case reports at VMIMR.com.
Warm regards,
David and Travis