Find a Doctor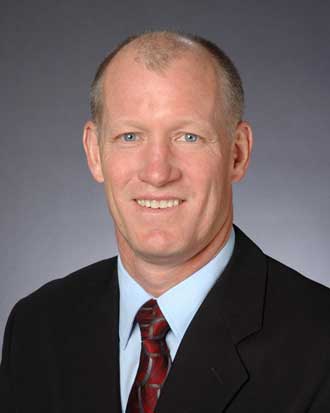 Fred E. Govier, MD, FACS
Urology



Parking
Key

Hospital
Clinic

Urgent Care

Emergency Department
Areas of Expertise
Female urinary incontinence, pelvic organ prolapse, male urinary incontinence, erectile dysfunction, neurourology, urodynamics, benign prostatic hyperplasia, urinary stones
Special Interests
Female urology, urinary incontinence, neurourology and urodynamics, erectile dysfunction, benign prostatic hyperplasia
Personal Information
Dr. Govier is married with three children. His hobbies include windsurfing, water skiing, snow skiing, hiking and backpacking.
Departments
Specialties
Urology, Urinary Incontinence, Erectile Dysfunction, Benign Prostatic Hyperplasia, Sexual Health, Pelvic Floor Reconstruction, Pelvic Organ Prolapse, Fecal Incontinence
Board Certifications
American Board of Urology, 1987
Education and Professional Achievements
Education
University of Nebraska, Omaha, 1979
Internship
Surgery, University of Oregon, Portland, 1980
Residency
Urology, Duke University, Durham, 1985
Professional Activities and Awards
Chief of Surgery Co-director, Continence Center Clinical Professor of Urology, University of Washington Medical Center President, Northwest Urology Society, 2009 President Elect, Western Section American Urology Association, 2009 Chief of Staff, Virginia Mason Hospital, 2006-2009 Secretary, Western Section AUA, 2004-2008 Secretary, Northwest Urology Society, 2005-2008 Section Head, Urology and Renal Transplantation, 1995-2007 Past President, Washington State Urology Society, 1992-1994
Patient Ratings and Comments
Patient Ratings
All ratings are submitted by Virginia Mason patients and are verified by an independent, national patient survey company. Ratings are measured on a scale of 1 to 5 with 5 being the best score.
Learn about the ratings
.
All comments are submitted by Virginia Mason patients and are verified by an independent, national patient survey company. Patient comments are displayed in their entirety and patients are de-identified to protect confidentiality and privacy.
Learn about the comments
.
February 2018
This visit, both visits (appointments) were so helpful, professional and informative.
December 2017
This doctor is exceptionally competent and knowledgeable. Also, considering that my appointment was squeezed in, the doctor took adequate time, and didn´t rush through things.
October 2017
Surgeon super.
July 2017
Excellent experience with Dr. Govier and caring about my health problems. Will clearly recommend to others with my heart issues.
February 2017
He was in a big hurry after I waited almost 2 hours.
November 2016
Dr. was rude.
October 2016
Doc was professional to a fault. I liked him but he was rather cold in his manner.
October 2016
Apparently my condition was new to the doctor so he had no answers to help me. He made no effort to recommend another urologist who possibly could understand my condition. I thought his effort was minimal.
August 2016
Dr. Govier was very friendly & listened to my issues. He then explained & provided feedback I could understand/relate to & believe. I came away satisfied & grateful for the visit.
August 2016
Dr. Govier has been my husband´s doctor for many years!
June 2016
Dr. Govler was excellent taking extra time to answer all my questions.
May 2016
Best in the profession.
April 2016
Doctor was patient with my many questions.
March 2016
Dr. Govier continues to be a very caring doctor concerning my medical problem.
January 2016
The absolute best physician who has ever treated me.