Find a Doctor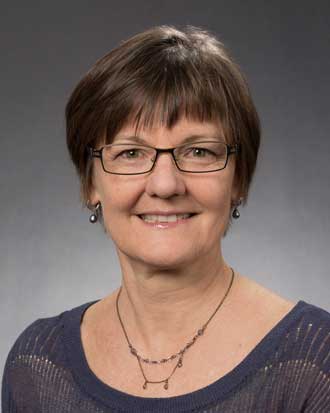 Elizabeth A. Strickland, MD
Gynecology



Parking
Key

Hospital
Clinic

Urgent Care

Emergency Department
Special Interests
gynecological surgery, abnormal pap smears, minimally invasive alternatives to hysterectomy, menopause, abnormal uterine bleeding, contraception, Pevilc organ prolapse, female sexual health, vulvar and vaginal conditions, hormone dysfunction and pelvic support problems
Personal Information
"I enjoy time with my family, exercise, reading and travel."
Departments
Specialties
Gynecology, Minimally Invasive Surgery, Hormones, Pelvic Organ Prolapse, Female Sexual Health
Board Certifications
American Board Obstetrics and Gynecology, 1992, 2001
Education and Professional Achievements
Education
University of Washington, Seattle, 1982
Internship
Worcester City Hospital, Worcester, Mass., 1983
Residency
State University of New York at Buffalo, 1989
Patient Ratings and Comments
Patient Ratings
All ratings are submitted by Virginia Mason patients and are verified by an independent, national patient survey company. Ratings are measured on a scale of 1 to 5 with 5 being the best score.
Learn about the ratings
.
All comments are submitted by Virginia Mason patients and are verified by an independent, national patient survey company. Patient comments are displayed in their entirety and patients are de-identified to protect confidentiality and privacy.
Learn about the comments
.
June 2018
I had been a patient of Dr. Tipton and on her retirement scheduled with Dr. Strickland. This was my first visit with her. she seemed rushed or preoccupied Nd while asking the standard "so what do u do for a living" question I mistakenly answered that I was a project manager at TMobile. she immediately launched in to a never ending rant about issues she was having with her service, scam calls and how she had spent hours prior to seeing me on the phone with T-MOBILE customer service. All while performing my exam. I mean, was she paying attention.? Are my breasts really ok? Do u know what it´s like to have someone´s hand up your vagina feeling your uterus while discussing their cell phone issues? no way...not cool.
April 2018
Recommended use of medication/cream but never advised of any side effects or explained what it contains or how it works to help problem.
April 2018
*Dr. Strickland was wonderful. The doctor I had seen before her didn´t inform me of what was going on so I was slightly concerned but *Dr. Strickland was amazing at explaining everything so I could understand.
March 2018
wished I could have spent more time with the provider. Felt rushed in a way and could not ask questions at the end.
March 2018
I feel great confidence in Dr. Strickland. I think she´s seen it all so was able to help right away. Here manor is honest and efficient and she took the time to listen, think about things, and move forward. I am happy to have found her.
March 2018
Dr Strickland takes the time to talk to me and is aware of what is going on in my life.
March 2018
I was very pleased with the doctor. She is not warm & fuzzy, but very thorough with information. I would definitely see her again but with the experience I had with the medical assistant I´m not sure. 2. Doctor. 3. Doctor. 4. Doctor. 6. Doctor. 7. Doctor. 8. Doctor. 9. Doctor. 10. Doctor.
January 2018
this was the worst experience at a doctor I´ve ever had. she was rude and did not listen to anything i had to say and dictated to me what was going to happen rather than discuss options with me. she mentioned a surgery and putting in an iud while I was under but this was the only mention of a surgery which freaked me out. she did not knock when I finished changing and just walked in. she did not warn me before inserting the speculum and just ripped out the iud without warning. then left and did not warn me what to expect. I will never see her again and will tell everyone i know not to see her.
January 2018
dr Strickland is excellent
October 2017
Provider had to leave the room several times while I had a spectrum inserted.
August 2017
The procedure was described to me very well and I felt perfectly at ease with the doctor.
August 2017
She was dismissive and seemed annoyed with my concerns.
June 2017
I explained all the treatments and tests that I have done and she told me I needed to see a GI. It felt as if they thought I was dumb. I told her I had been tested for PCOS and she made me explain to her what that is....? I felt insulted, I told her I had a non existent period the month before and that was of no concern. she didn´t talk to me about one thing other than seeing a GI. I had to ask her if she would at least test the urine sample I gave for pregnancy as I had a lack of period. I feel like she had no concern for my health or wellbeing. I was very upset after leaving. I would never see this doctor again as she has no interest in my health or helping me to better my health.
May 2017
1st appt. I was very uncomfortable & had a hard time understanding. 2nd visit was great! 8. Both.
May 2017
superb physician
May 2017
Took time to explain the procedure(s) and explain options for treatment. Felt I was respected in making decisions about my treatment.
April 2017
Very confident in this provider. Takes time to explain conditions in manner that is understandable to patient. Personable & compassionate.
February 2017
Dr. Strickland is very personable, informative and professional. Never rushes me thru my appointment and is patient when it comes to listening to all of my questions and concerns. Always look forward to seeing her.
January 2017
Dr. Elizabeth Strickland is a kind of doctor who will tell you what you really need to know and a very compassionate person.
January 2017
I love D.r Strickland! I´ve been seeing her for over eighteen years I love seeing her and appreciate she´s in touch with everything from juicing, hormones, family, exercise, etc.