Find a Doctor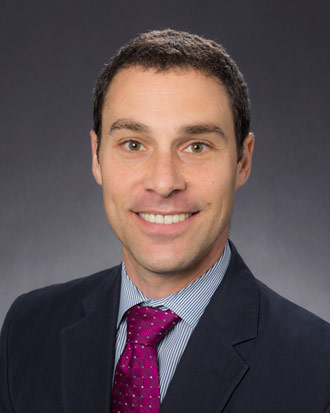 Daniel M. Zeitler, MD, FACS
Otolaryngology



Parking
Key

Hospital
Clinic

Urgent Care

Emergency Department
Areas of Expertise
Cochlear Implants, Acoustic Neuroma, middle ear reconstructive surgery, Chronic ear disease, disorders of facial nerve, medical and surgical management of ear problems.
Personal Information
water skiing, snow skiing, soccer, biking, traveling, reading
Departments
Specialties
Otolaryngology, Otology, Neurotology, Cochlear Implantation
Board Certifications
Neurotology subspecialty, American Board of Otolaryngology
Education and Professional Achievements
Education
New York University School of Medicine, New York, 2004
Internship
New York University Medical Center, New York, 2005
Residency
New York University Medical Center/Bellevue Hospital, New York, 2009
Fellowships
University of Miami Ear Institute/Jackson Memorial Hospital, Miami, 2011
Professional Activities and Awards
Alpha Omega Alpha Medical Honor Society; American Neurotology Society; Otology/Neurotology Education Committee; American Academy of Otolaryngology - Head and Neck Surgery; American Cochlear Implant Alliance; Research Award, University of Miami Department of Otolaryngology; Valedictorian - New York University School of Medicine
Patient Ratings and Comments
Patient Ratings
All ratings are submitted by Virginia Mason patients and are verified by an independent, national patient survey company. Ratings are measured on a scale of 1 to 5 with 5 being the best score.
Learn about the ratings
.
All comments are submitted by Virginia Mason patients and are verified by an independent, national patient survey company. Patient comments are displayed in their entirety and patients are de-identified to protect confidentiality and privacy.
Learn about the comments
.
July 2017
I was very satisfied with my visit with Dr Zeitler. As you become older, even slight hearing loss creates frustrating situations at work, in restaurants and other noisy environments. Dr Zeitler provided strategies to help minimize the effect background noise has on hearing clients or family and friends. When your hearing is such that you do not need hearing aids but has deficiencies, these strategies has given me another way to deal with a huge frustration. Thank you!
March 2017
I specifically wanted to see Dr. Zeitler drove from Woodinville to see him.
February 2017
This is one of the best experiences I´ve had with a doctor. VERY AWESOME!
February 2017
Bedside manner could be improved. However, last visit was pleasant!
December 2016
I felt like Dr. Zeitler was rushed and not as sympathetic.
October 2016
Dr. Zeitler is approachable and an excellent listener. He was very thorough as he spent time explaining, offering options and encouragement. Smart - yes, but he never was condescending.
May 2016
Dr. Daniel Zeitler is outstanding! Thank you! May I be selected for the clinical trial Debbie Kobylk is 2ND to none...
April 2016
I am very lucky to have a world class doctor like Dr. Zeitler.
January 2016
I like new doctor, Daniel Zeitler cause he look straight face to face when _____ readily understanding communication.