Find a Doctor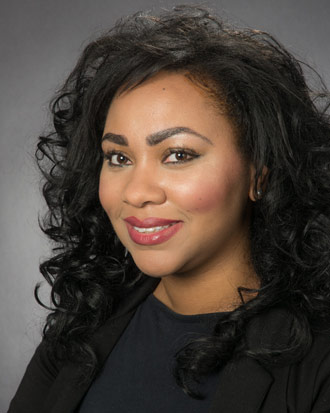 Carina Y. Walker, MCHS, PA-C
General Surgery

Key

Hospital
Clinic

Urgent Care

Emergency Department
Areas of Expertise
General surgery, bariatric (weight loss) surgery, vascular surgery and nutrition education
Personal Information
Outside of practice, Carina loves doing any exciting, new activity with her family. She especially enjoys music and dance.
Departments
Specialties
General Surgery, Varicose Vein Treatment, Bariatric Surgery
Board Certifications
National Commission on Certification of Physician Assistants
Education and Professional Achievements
Education
University of Washington School of Medicine-MEDEX Northwest, Seattle, 2012
Professional Activities and Awards
Association of Plastic Surgery Physician Assistants
American Academy of Physician Assistants
Washington State Academy of Physician Assistants
Lambda Theta Alpha, Latin Sorority Incorporated, Alumna Member
Patient Ratings and Comments
Patient Ratings
All ratings are submitted by Virginia Mason patients and are verified by an independent, national patient survey company. Ratings are measured on a scale of 1 to 5 with 5 being the best score.
Learn about the ratings
.
All comments are submitted by Virginia Mason patients and are verified by an independent, national patient survey company. Patient comments are displayed in their entirety and patients are de-identified to protect confidentiality and privacy.
Learn about the comments
.
May 2018
no medications; Carina is a very warm, caring person & knowledgable
May 2018
Great doctors & services, won´t change doctors for nothing.
April 2018
*Carina is an excellent asset to the bariatric program!
March 2018
Carina Walker is fantastic! She is caring, informative, extremely knowledgeable.
November 2017
I was a little surprised that she did not write a letter to the board (reg. ins.) appealing the stitches they were denying me. It was HER recommendation to have it done & get this procedure rolling.
November 2017
I was very pleased with my visit.
November 2017
Carina Walker is just wonderful!!
October 2017
PAC walker is personable, _____ with VMMC´s mission values and represents the same caliber of professionalism as her doctors.
October 2017
Awesome! Took me from feeling bad about my self to feeling very positive.
August 2017
Dr. Walker is hand down one of the most kind & encouraging provider VM has. She always goes over & beyond for me & all of my life banners. She is the most competent dr. I have had at VM.
August 2017
I think the world of Carina Walker, PA. As my Lap Band dr, she is so helpful with my weight loss program. Never leaves until all questions are answered and never feel rushed. Wish she was my primary dr.
July 2017
Very knowledgeable and thorough in answering questions that I ask. Easy to talk to.
July 2017
Carina is always ready to listen, is unrushed yet efficient and SO friendly. She puts me at ease and I am able to discuss easily any situations/issues I am having.
June 2017
I really appreciate the ability to email questions and concerns. I usually receive an answer within 24 hours.
June 2017
As you can see, I gave my PA a "5" answer to all of the above. She was excellent, and I left my appointment very satisfied and happy from my visit with her. My husband was with me at my appointment, and we commented to one another when we left about my visit being a pleasant experience because of Ms. Walker.
June 2017
As always, excellent!
June 2017
I love working with the team at VM in Federal Way (and Seattle too). Carina Walker listens to questions and concerns and answers them so I can understand. The Dietician is great too
April 2017
Carina Walker - great PA.
April 2017
Carina Walker is an awesome care provider. Love her!
March 2017
Carina was so great. Made me feel very comfortable. She is very personable.
February 2017
Carina Walker is among the best PAs I´ve ever encountered. She is positive, always interested in how I´m doing, and shares her knowledge with me on my level as an RN; never talks down to me, and never seems to be in a rush. Can´t say enough good about her care!
February 2017
The PA is excellent. I only see her once a year & I feel I know her.
February 2017
She is model for clinicians. She is amazing! I can´t say enough good things. Kind, caring, compassionate, competent.
January 2017
Carina Walker is excellent! She is kind and respectful. She explains options thoroughly. She is genuinely supportive & encouraging. A+ provider.
January 2017
Carina is super knowledgeable and we discussed many aspects of my surgery. I feel she is excellent at what she does.
January 2017
Carina was AWESOME!
January 2017
Excellent provider, special lady. God bless you all.