Cancer Rehabilitation and Wellness Program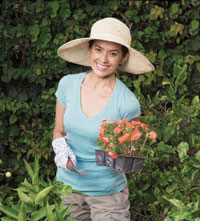 (206) 223-6746
The Cancer Rehabilitation and Wellness Program is offered by Virginia Mason's Cancer Rehabilitation Services and is specifically designed for people who are recovering from the experience of cancer. Services include:
Physiatry (physicians who specialize in physical medicine and rehabilitation)

Management of medical issues, including medication and pain

Physical therapy

Cardiopulmonary training
Strength and flexibility training
Establishing a lifetime workout routine and transitioning it to the community
Lymphedema treatment

Occupational therapy

Analysis of work tasks and necessary modifications
Energy conservation and pacing techniques
Body mechanics
Return to vocational or avocational activities
Rehabilitation psychology
Counseling to help with adjusting life after cancer
Help with anxiety and depression
Assistance with developing coping skills
Help with cognitive changes

Speech language pathology

Speech and swallowing concerns

Massage therapy
Acupuncture
Naturopathic medicine
The program usually involves rehabilitation appointments two to three times a week for approximately six weeks. Patients can expect to achieve a level of cardiovascular endurance, strength and flexibility to participate in:
An established workout routine
Activities of daily living
Return to work or an avocation
Patients can also expect to gain skills and resources to address:
Anxiety
Coping
Self-image changes
Pain
Getting Started
The first step is to schedule an assessment appointment with the Cancer Rehabilitation and Wellness Program evaluation team, including a physiatrist, physical therapist and occupational therapist. The evaluation team works together to develop and individualized course of treatment. Your oncologist, survivorship provider or other care provider can help with this referral. For more information, please call (206) 223-6746.