Sydney E. Thompson, ARNP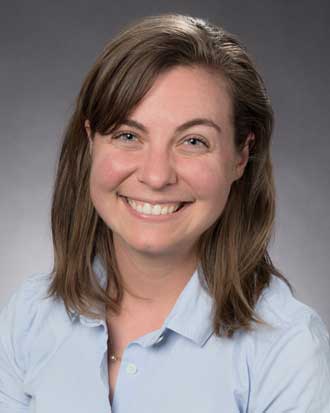 Would recommend provider
4.4
out of 5 stars
Departments
Family Medicine
Primary Care
Pediatrics
Specialties
Primary Care, Pediatrics, Family Medicine, Preventive Medicine
Board Certifications
Family Nurse Practitioner, American Nurses Credentialing Center
Education
DNP, University of Texas Health Science Center, Houston, 2016
MSN, University of Texas Health Science Center, Houston, 2013
Joined Virginia Mason
August 2016
---
Patient Ratings
All ratings are submitted by Virginia Mason patients and are verified by an independent, national patient survey company. Ratings are measured on a scale of 1 to 5 with 5 being the best score. Learn about the ratings.
---
Patient Comments
All comments are submitted by Virginia Mason patients and are verified by an independent, national patient survey company. Patient comments are displayed in their entirety and patients are de-identified to protect confidentiality and privacy. Learn about the comments.
May 2017
Sidney excellent. totally confident that she has my health care a priority
April 2017
She took the time to listen to me and help me with the concerns I had. Thank you!
April 2017
Dr. Syd T doesn´t talk down to me which is nice. I feel as if we are partners in the care of my health. I trust her and find her very informative and non-judgemental. I think she is very good and a credit to you staff.
April 2017
the experience was so good I will likely change my primary care physician.
March 2017
After being with same providers for 30+ years I was apprehensive about new providers in a new city/state. I couldn´t be more pleased with this provider. she is enthusiastic and respectful - very present during our visit. all my questions were answered and follow up referrals arranged.
March 2017
Sydney was present, that is, she looked at me as we talked (not at the computer screen) and her demeanor was comforting, reassuring AND professional. I felt that together we could deal with anything that might come up that day or in the future.
March 2017
I thought Sydney Thompson was great. She had a genuine caring for my well-being and a great friendly demeanor.
March 2017
I felt that Sydney is very professional and willing to help and assist. Possibly still lacking in experience, if not knowledge. But, I also respect that everyone must start somewhere and she did an excellent job of consulting with a colleague when she was uncertain.
February 2017
Was impt. to me that Sydney works with Dr. Worth & could consult w/her while I was _____ about my condition. But I also really like Sydney - she _____ the test we did & she was right & _____ the specialist right away.
February 2017
new in this area. very impressed
February 2017
Dr. Thompson is fantastic!
February 2017
Sydney Thompson was excellent in every way!
January 2017
I misled PA Thompson by inadvertently withholding information, but she was very good about following up to make sure I understood the situation. Thanks again.
January 2017
Sydney was professional, thorough and very friendly. She instilled much confidence.
December 2016
Sydney was fantastique. I plan to see her again and will recommend her!
December 2016
Wonderful
October 2016
She was great!
October 2016
Smart young woman. Caring. Liked her a lot but I need a MD not an NP .