Search Virginia Mason News
News Releases
Virginia Mason Earns Special Designation from National Pancreas Foundation
SEATTLE – (Oct. 3, 2016) – Virginia Mason has been designated as an elite center for treating pancreatic cancer by the National Pancreas Foundation (NPF). This is in addition to Virginia Mason's status as an NPF Pancreatitis Center.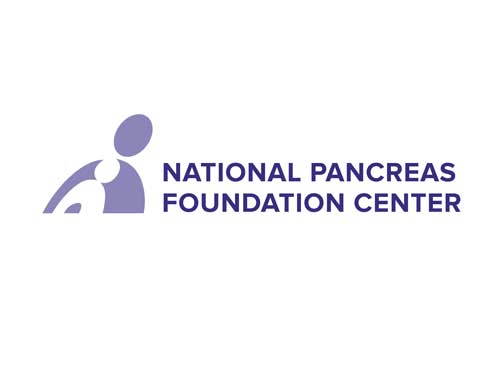 With the dual designation as an NPF Pancreatic Cancer Center and NPF Pancreatitis Center, Virginia Mason is deemed a premier facility that focuses on multidisciplinary treatment of the "whole patient" with an emphasis on the best possible outcomes and an improved quality of life.
"Becoming an approved NPF Center is an important acknowledgement of our team's steadfast focus on providing high quality care that is designed to meet each patient's unique needs," said Steve Kirtland, MD, medical director, Cancer Institute.
Virginia Mason is the only health care facility in Washington designated as a center of excellence by the nonprofit National Pancreas Foundation.
The five-year survival rate for patients treated for pancreatic cancer at the Floyd & Delores Jones Cancer Institute at Virginia Mason is nearly double the national average. The medical and surgical team includes Vincent Picozzi, MD, director, pancreaticobiliary cancer program; and Scott Helton, MD, director, hepatobiliary and pancreatic surgery. See the full list of providers here.
For more information about treatment of pancreatic cancer and pancreatitis at Virginia Mason, call (206) 341-1652 or email pancreaticcancer@VirginiaMason.org
To become an NPF Pancreatic Cancer Center, Virginia Mason underwent an extensive auditing process and met criteria developed by a task force made up of invited subject matter experts and patient advocates. The criteria includes having the required expert physician specialties such as oncologists, gastroenterologists, pancreas surgeons, clinical trials, palliative care, and interventional radiologists, along with patient-focused programs such as a pain management service, psychosocial support and more.
"NPF Centers are of great value to the whole pancreatic cancer community," said Matthew Alsante, executive director, National Pancreas Foundation. "These centers will also help to increase awareness of important NPF programs such as the National Patient Registry, the Animated Pancreas Patient and be a vital cog in the sharing and development of best practices."
Learn more about NPF Centers.
About Virginia Mason Health System Virginia Mason, founded in 1920, is a nonprofit regional health care system based in Seattle that serves the Pacific Northwest. In the Puget Sound region, the system includes 336-bed Virginia Mason Hospital; a primary and specialty care group practice of more than 500 physicians; regional medical centers in Seattle, Bainbridge Island, Bellevue, Federal Way, Kirkland, Issaquah and Lynnwood; Bailey-Boushay House, the first skilled-nursing and outpatient chronic care management program in the U.S. designed and built specifically to meet the needs of people with HIV/AIDS; Benaroya Research Institute, which is internationally recognized for autoimmune disease research; and Virginia Mason Institute, which trains health care professionals and others from around the world in the Virginia Mason Production System, an innovative management methodology for continually improving quality, safety and efficiency. Virginia Mason online: VirginiaMason.org
Virginia Mason Health System also includes Yakima-based Memorial Family of Services and Yakima Valley Memorial Hospital, a 226-bed facility serving the Yakima Valley in Central Washington since 1950. Memorial Family of Services comprises primary care practices and specialty care services, including high quality cardiac care, a continuum of cancer care, hospice care, and advanced services for children with special health care needs. Memorial online: YakimaMemorial.org
Media Contact:
Gale Robinette
Media Relations Manager
Virginia Mason Health System
(206) 341-1509
gale.robinette@VirginiaMason.org