Find a Physician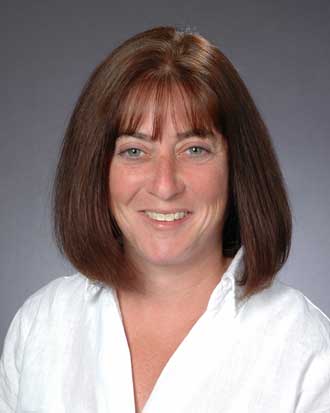 Would recommend provider
4.8 out of 5 stars
Overview

Expertise

Education

Personal

Awards & Activities
Specialties
Cardiology, Cardiovascular Risk Assessment, Preventive Cardiology, Cholesterol Management, Diagnostic Cardiology
Board Certifications
American Board of Internal Medicine, Subspecialty in Cardiovascular Disease
Joined Virginia Mason - January 2007
Patient Ratings
All ratings are submitted by Virginia Mason patients and are verified by an independent, national patient survey company. Ratings are measured on a scale of 1 to 5 with 5 being the best score. Learn about the ratings.
Patient Comments
All comments are submitted by Virginia Mason patients and are verified by an independent, national patient survey company. Patient comments are displayed in their entirety and patients are de-identified to protect confidentiality and privacy. Learn about the comments.
July 2017
The provider gave impression that my concerns were reactionary and perhaps unjustified. Given my previous discussions, this confused me. I am not sure when I should be concerned.
May 2017
Dr. Gold was very kind, and understanding. She listened to my concerns and was extremely thorough, attentive and compassionate in working through and resolving my condition.
April 2017
This was the best heart doctor I have ever had at Virginia Mason, I hope you do what ever it would take to keep her happy.
April 2017
I love working with Dr. Gold! She´s very attentive and empathetic, and doesn´t dismiss my concerns.
March 2017
Explanations = clear, repeated if necessary, with time, calmly, no medical speak? Real human vocabulary.
February 2017
Dr. Gold was friendly & concerned. I trust her advice & plan.
February 2017
Dr Gold led me through the process from first clinic visit next day to treadmill appt, to next day angio appt. all with a comforting level of attention, clarity and urgency. Plus the visit w/heart surgeon.
January 2017
I always highly recommend Dr. Gold!
November 2016
Excellent care -
September 2016
I recommended her to my husband.
July 2016
Dr. Gold was very thorough. I was a new patient and she took her time to understand my history. She changed my medication and explained why and what the next steps are.
July 2016
Dr. Gold continues to be very helpful and through with my care. She listens and tries to address all my concerns. This is important to me because of the extent of heart disease in my family. I am grateful to have her as my doctor.
July 2016
Dr. Gold remember us from only 2-3 previous visits - impressive she is very knowledgeable & helped saved my life.
July 2016
I have dementia. One of my daughters questioned Dr. Gold why I was take 2 medications. Daughter was very impressed at her explanation. Dr. Gold is very patient & very knowledgeable & very kind -
June 2016
I have recommended Elizabeth Gold to people without hesitation. We are moving from Washington this summer and one of my main regrets is losing a cardiologist with the knowledge, temperament and compassion of Dr. Gold - don´t let her go!
June 2016
You can tell Dr. Gold cares very much for your overall health, she was kind, courteous and professional!!
June 2016
I had a great experience with Dr. Gold. I felt that she really listened to me and validated my concerns, and gave me lots of time.
May 2016
Dr. Gold is so great at explaining my health problems, and taking away any anxiety I had about managing it. She´s warm, and caring. Thank you Dr. Gold :)
April 2016
Already have recommended to others.
March 2016
Dr. Gold is exceptional. She has treated both my wife and myself and we think she is the best. Very kind, never rushed, and always responds promptly when we reach out to her on the Virginia Mason portal. This is very much appreciated.
February 2016
Friends have had the same providers in pulmonary, cardiology, urology and general internal medicine, we all think the Doctors are great.
January 2016
Dr. Gold has the patience of a saint with answering all my questions & honoring my requests.
Special Interest(s)
Women's cardiovascular health, primary prevention of cardiovascular disease, risk factor reduction, research regarding the underlying cause of atherosclerosis
Education
Yale University Medical School, New Haven, Conn., 1993
Internship
Internal Medicine, University of Washington, Seattle, 1994
Residency
Internal Medicine, University of Washington, Seattle, 1996
Fellowships
Cardiology, University of Washington, Seattle, 2002
On Patients
"As a physician my goal is both to provide the best possible care to my individual patients, while striving to improve the future for all patients through research."
On Specialty
"In my practice I emphasize cardiovascular disease prevention through risk factor reduction. I believe that medical care is most successful when there is active participation from patients in their treatment."
Professional Activities and Awards
Senior Scientist, Institute for Systems Biology Fellow, American College of Cardiology