Find a Doctor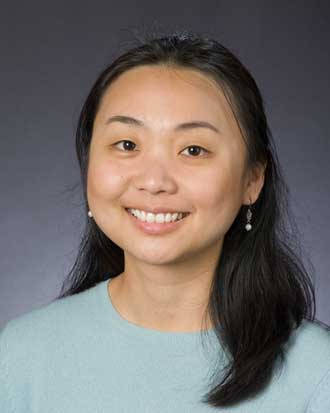 Alice Kim, MD
Internal Medicine

Key

Hospital
Clinic

Urgent Care

Emergency Department
Special Interests
primary care and preventive medicine
Personal Information
Dr. Kim enjoys hiking, traveling and playing tennis.
Departments
Specialties
Internal Medicine, Primary Care, Travel Health
Board Certifications
American Board of Internal Medicine, 2009
Education and Professional Achievements
Education
University of Illinois School of Medicine, Chicago, 2006
Residency
Internal Medicine, Olive View - UCLA Medical Center, Sylmar, Calif., 2009
Patient Ratings and Comments
Patient Ratings
All ratings are submitted by Virginia Mason patients and are verified by an independent, national patient survey company. Ratings are measured on a scale of 1 to 5 with 5 being the best score.
Learn about the ratings
.
All comments are submitted by Virginia Mason patients and are verified by an independent, national patient survey company. Patient comments are displayed in their entirety and patients are de-identified to protect confidentiality and privacy.
Learn about the comments
.
June 2018
provider needs more personal warmth - she is too academic and cerebral - no sense of general friendliness
June 2018
I was very impressed with Dr. Alice Kim!
June 2018
Dr Kim was very professional and for the first time in many years I felt likeshe listened to me. Best of all - she found my issue and got me to the right person to solve. I am planning to change to her as my regular doctor
June 2018
Medical side is always great at VM
May 2018
I always recommend Dr. Kim
April 2018
patronizing and disregarding the patient´s explanation of what caused the injury. inquiry into further investigating the source of discomfort and further damage to the injured area was basically ignored, saying that it´s a natural progression of the bunion unrelated to the recent injury to the area.
April 2018
Dr. Kim was very thorough, and took time to make me feel like I was in good hands. She asked a lot of follow up questions, but more importantly, listened to all of my concerns and addressed all of them. She did not rush me and took her time with me. She did a thorough examination and was calm, confident, and made me feel like she really cared for my well-being. Something as routine as a physical examination with Dr. Kim gave me a sense of peace that nothing was being overlooked.
April 2018
dr kim was very thorough given the unknowns of the situation and patient
March 2018
this was my first visit with Dr. Kim. I will continue to see her. she is very smart, thorough and seems to genuinely care.
March 2018
This was my first visit to Dr. Kim. I liked her and appreciated the time she spent with me. She listened to my input and seemed to consider multiple different courses of treatment, with my input. I would recommend Dr. Kim to others looking for a new PCP.
March 2018
Dr. Kim is great!
February 2018
Enjoyed this doctor - first time seeing her.
January 2018
I had a lot of questions and was overwhelmed. Dr. Kim started with a general question about me and my story - before we launched into the medicine. She explained her thought process thoroughly, and then went one by one through each of my questions. I appreciated the time she took with me, and her thoughtfulness.
January 2018
very prompt & to the point
January 2018
Felt like the Doctor rushed through the appointment in comparison to past years. Also, a lot of medicines were recommended or prescribed without in-depth explanations or information about them.
December 2017
excellent service
December 2017
Dr Kim has excellent bedside manner. She actively listened to my concerns and is very knowledgeable
December 2017
I generally see Dr. Kay in Issaquah, he was out of the office, so I saw Dr. Kim. she is outstanding.
November 2017
Alice Kim made me feeling comfortable and like I wasn´t being rushed through.
November 2017
good listener, easy to talk to, seems genuine, warm and friendly
November 2017
Dr. Kim is very thorough and explained in detail the possible cause of my issue. She mapped out a course of action to my satisfaction and provided me with a follow-up date to reconnect if I haven´t improved.
November 2017
I am now referring to Dr. Kim as my fiendishly clever internist. I asked her to supervise my recovery from a urinary retention followed by a botched catheter placement followed by a week of misdiagnosis (until I ended up under Dr. Kim´s care). Her single recommendation for an immediate colonoscopy covered: clearing a month´s constipation; insight into my colon; getting me to finally get one; getting it before we return to Kauai so I have the resources of VM (and Swedish) to draw upon as needed. Couldn´t ask for a better suggestion!
November 2017
Dr. Kim is always friendly, helpful, and extremely thorough.
November 2017
She is a very good doctor.
October 2017
Great doctor! Very thorough.
September 2017
she never asked me what I thought I needed, and when I tried expressing it she mostly brushed it aside.
August 2017
Dr Kim is just AMAZING! She was very thorough, discussed options, FOLLOWED UP (not an experience I have had before in other physicians namely Dr Tipton). Just really impressed with her level of care and empathy. I have recommended her to all of my relatives. she is Stellar!
July 2017
Felt the appointment was a bit rushed and the care provider didnt really evaluate or diagnose thoroughly.
June 2017
Dr. Kim is very friendly and makes me comfortable. She is very thorough on every issue and explains to me so that I could understand easily.
June 2017
Dr Alice Kim extended my life and it´s quality by finding my PSA level and having me checked out downtown.
May 2017
I have recommend Dr. Kim to others. I am very pleased to have found her as my doctor. She appears to really care about her patients - does not rush through the exam or discussion and I appreciate her very much. She is the best Primary care provider (and third) that I have seen at the Virginia Mason clinic.
May 2017
dr Kim remains by far the best primary care doctor I´ve ever encountered. I trust her completely and would be keenly disappointed if she relocated or left VM. It´s true we occasionally miscommunicate, she often seems to think I´m requesting additional care for minor symptoms when I try to provide clear answers to her questions. think dealing with that giant fibroid for years proves I´m no hypochondriac, I just don´t have the language to express myself, I don´t pay attention to medical stuff the way many people do. but I love the way she listens, and hones in on root issues; that she is firm about what´s important for me to do, that she respects my wish to limit medications. I could go on and on.
May 2017
I already have recommended Dr. Kim to others.
May 2017
Alice is very thorough. She always spends time with me and answers all questions. She is knowledgeable and wants to be sure she has covered all details and possibilities.
March 2017
provide complete information and advise to her patient
March 2017
I was amazed at the effort Dr. Kim took to try to figure out what might have caused my strange symptoms. She asked a lot of questions, listened to my answers and explored all possible solutions. I recommended Dr. Kim to my daughter right away. I am delighted that I no longer have to see male doctors for female issues.
March 2017
Dr. Alice Kim is the Best!
March 2017
Alice was courteous and concerned about my back pain, she got me diagnosed and prescribed a regimine to recover and what to do if not. she was right on, rest ice Herat muscle relaxant Tylenol ES. pulled muscle and I was glad to hear she did not there I it was more serious disc issue requiring MRI
March 2017
really good doctor
March 2017
good experience
March 2017
She wrote down everything about the visit for me and contacted me quickly via email with test results
March 2017
Dr. Kim was top notch. She quickly looked everything over, had a great conversation with me asking what I was experiencing and what she was noticing. Put all of it together and offered recommendations that made me feel like I was part of the solution. Really good doctor, amazing bedside manner and would strongly recommend her to others. Her easy going style really was comforting.
March 2017
Dr. Kim is excellent. Really glad I chose her as my Doctor.
February 2017
I´m very satisfied with how thorough she was with my care
February 2017
I changed to Dr. Kim because my previous physician didn´t seem to be understanding and helping with my problems. Dr. Kim is a wonderful physician, taking her time with me, going over all my concerns, my medical issues and what steps will be taken to ensure I will be taken care of and doing her best to give me the proper treatment for my medical issues. She has never rushed me through and her follow up is to be commended. I´ve had two great physicians there, the other is Dr. Sandra DiAngi but I moved too far away to continue with her and consider myself lucky to find another one in Dr. Kim.
February 2017
Friendly knowledgeable personable.
January 2017
Provider is a fine human being, and this forms the foundation upon which she practices. Besides being personable, she´s well educated and highly qualified. She engenders confidence.
January 2017
So very impressed with Dr. Alice Kim. Down to earth, caring, intelligent (obviously - a dr. - but it shows), professional, thorough, sense of humor...I could go on and on! Just very pleased tat I am seeing her.
January 2017
Alice is an excellent provider, she does a great job of describing what the condition is and how to treat it. I have a lot of trust in her.